Roll off dumpsters
A roll off dumpster is an open-top waste container that is typically delivered to a property for a one-time waste removal project, such as a home remodel or construction project. The dumpster is delivered and hauled away by a specially-designed roll off trucks, which we have several of. We offer several sizes to choose from, from 10 yards to 40 yards. Depending on the size of your project will help determine the size dumpster you will need! Unlike other companies around, we guarantee that you will have the exact dumpster you need for your project on the day you need it, rain or shine! We have the trucks to provide you with over 300 dumpsters to choose from, and drivers on standby to ensure that your scheduled delivery is followed through.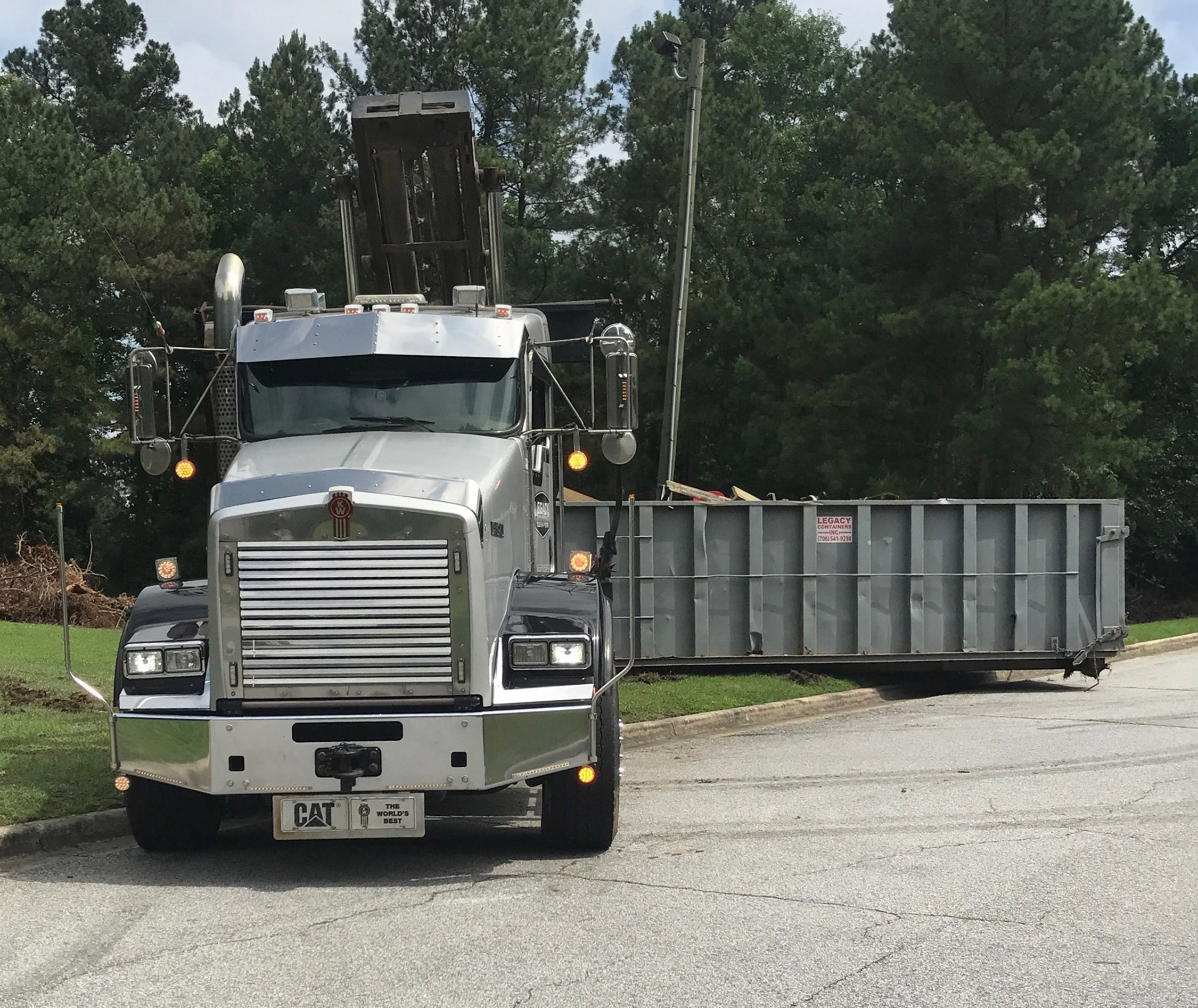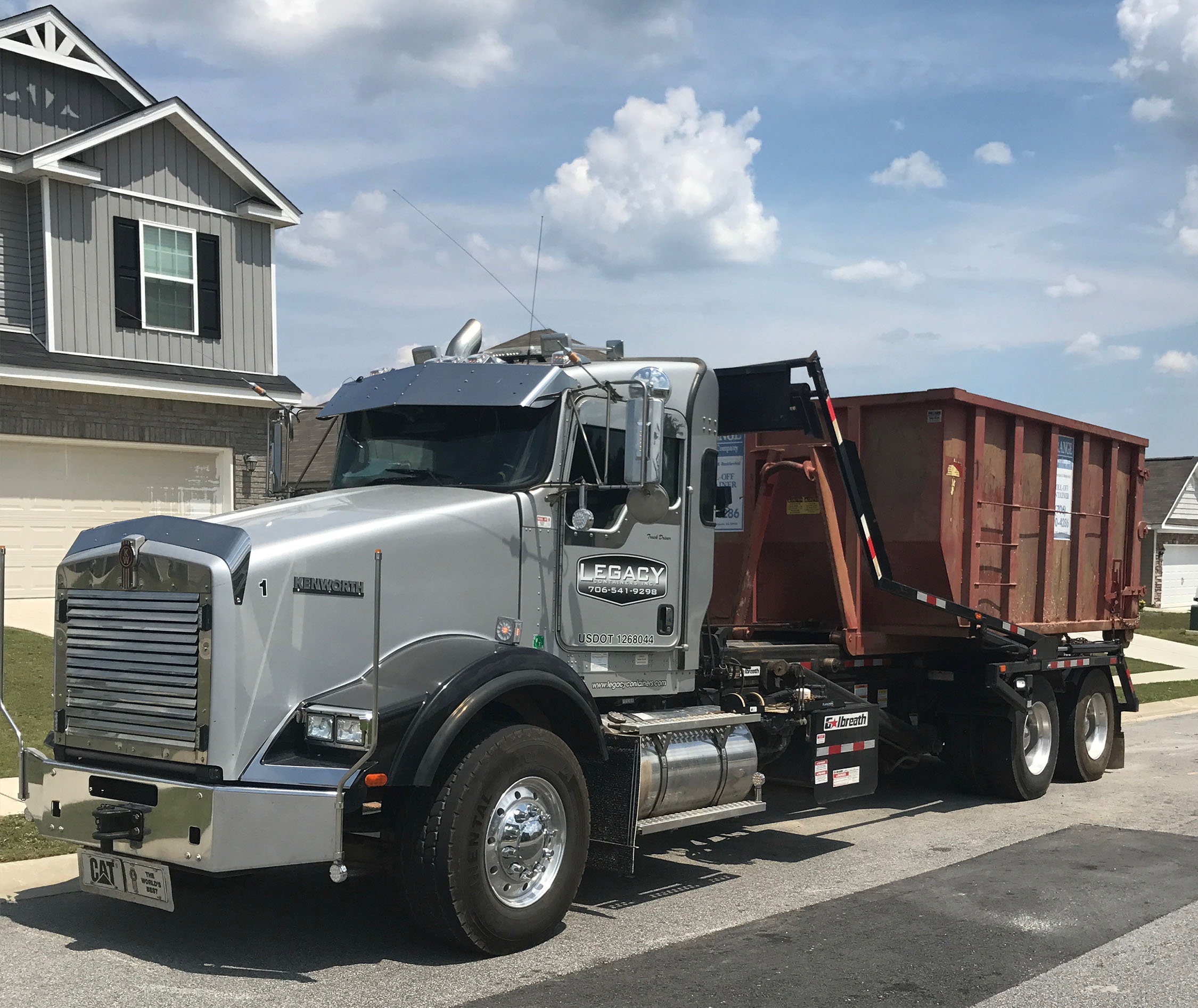 Residential Dumpsters
Sometimes a home project can take longer than expected. Whether you are remodeling your kitchen or just removing junk that has piled up for decades, we can provide you with one of our dumpsters so that you can quickly and conveniently throw it all away within a timeframe that works for you. With a dumpster in your driveway, any size cleanup takes less time and effort. Here are a few of the most common projects our dumpster service can help you with at home.
Home & Garage Cleanouts
Home Improvement Projects
Moving
Construction Dumpsters
It's important to keep your job sites organized, no matter how many projects you're working on, which is why we offer low-cost dependable construction container rental services to make it as easy as possible. From demolition projects, to tearing up old flooring, we offer versatile containers for every project to ensure that you have the right size and fit to get the job done as quickly and efficiently as possible. Our quick deliveries and pick up will ensure that your job is rolling along as quickly as we are. Here are a few messy jobs that our dumpsters can help make spotless.
Concrete & Debris removal
Roofing projects
Yard waste & Landscape jobs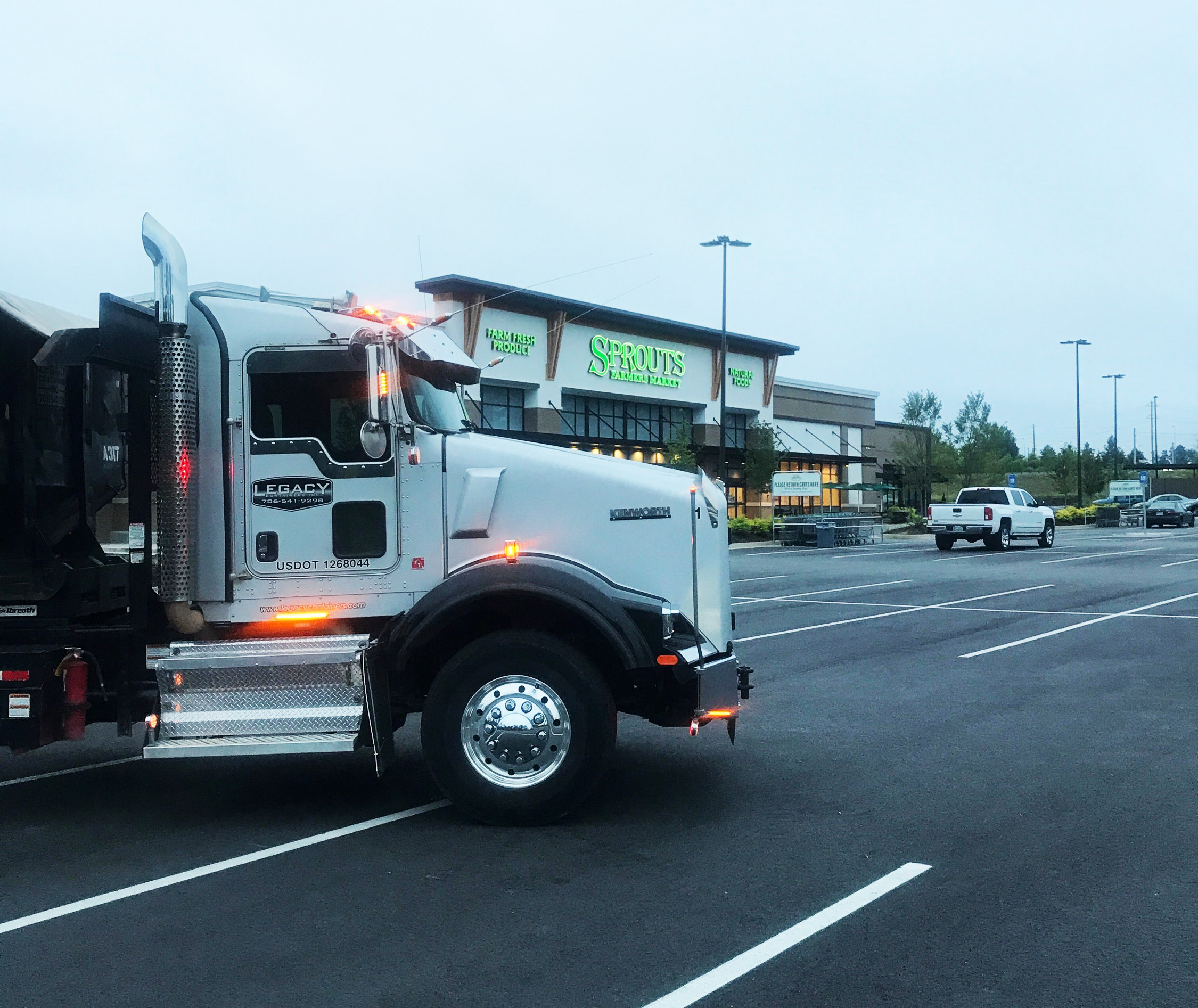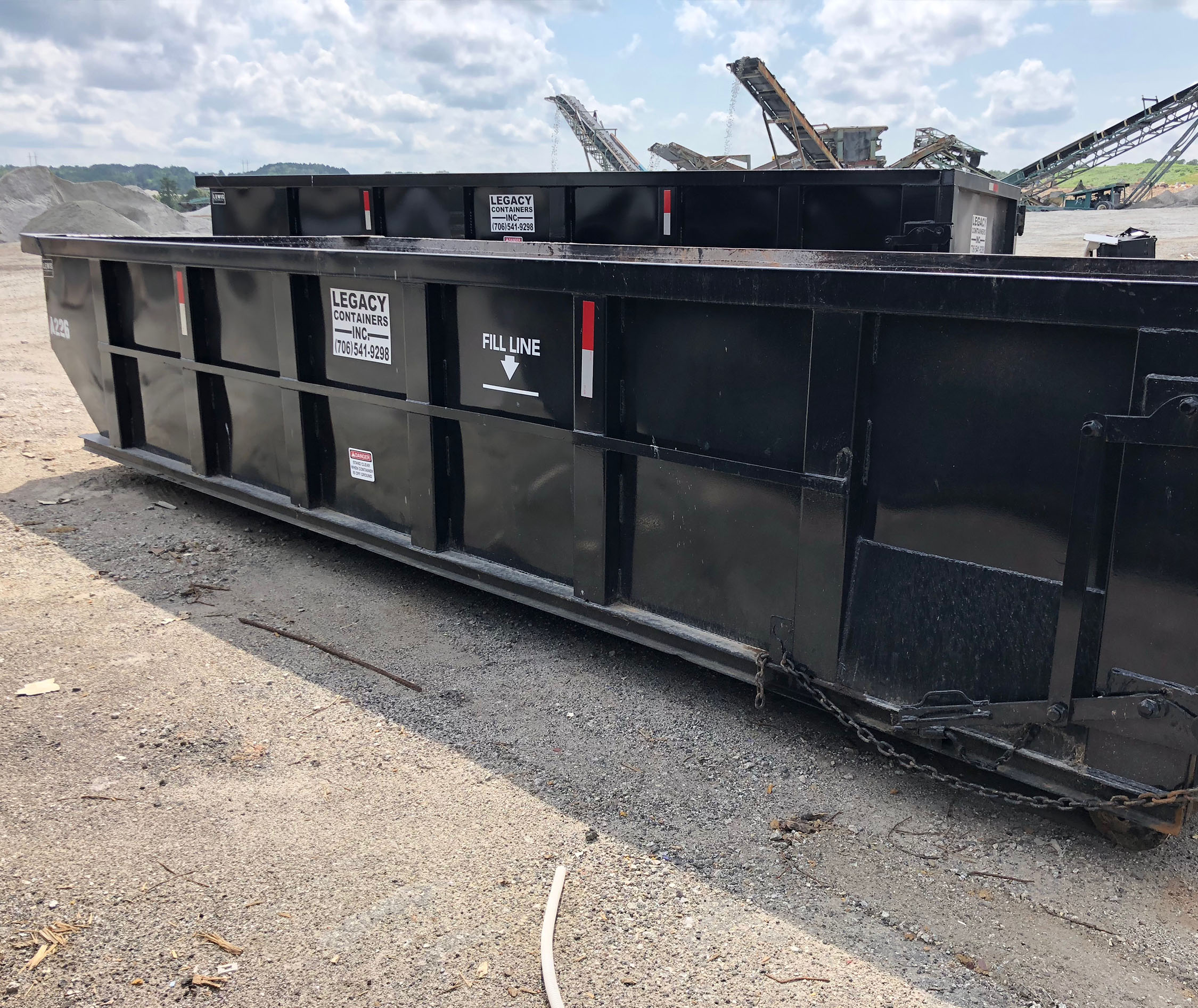 Commercial Dumpsters
Representing your business isn't only internal. We offer tailor-made dumpsters for your commercial needs to fit your business and any amount of waste. Choosing us as your commercial dumpster rental will keep your business running cleanly and efficiently. We offer hassle-free, customizable waste removal services with a range of permanent dumpster sizes to fit your specific needs. We provide commercial dumpsters to nearly any business, including small businesses, apartment complexes, restaurants and bars, etc.
Dump Truck Service
Legacy Containers also provides dump trucks and is equipped to haul a wide variety of materials including dirt, topsoil, sand and gravel for your on-site hauling needs.