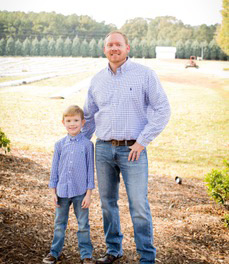 OUR GUARANTEE
A dumpster is probably the last thing contractors worry about on a job. But it's a major part in that job...contractors lose a lot of money if they are constantly waiting for a empty dumpster. That's where we come in! Unlike the other companies around, we have several trucks, over 300 dumpsters in several sizes, and drivers on standby ready to go. We understand that you have a job to do and you don't have time to wonder when your dumpster will arrive. I personally guarantee there is not another company that can come close to competing with our service!
Testimonials
Amazing Company Legacy Containers has supplied containers to our building company for many years.  The service they provide has always been excellent and far more superb than any of their competitors.  The entire team at Legacy goes above and beyond to ensure that we are always satisfied and they have never let us down.  I strongly recommend anyone looking for Roll Off containers and hauling services to contact Legacy!  It means alot to work with people that care about their customers!

Very professional polite staff with outstanding service on time every time.

"We always have a good experience when using 

Legacy

 Containers. The staff is always friendly and accommodating to our needs and time frames. Their turnaround time is some of the quickest we have seen by far. We would definitely recommend 

Legacy

 Containers to anyone that might have a need for a dumpster."